Czech Exile Collection at Libri Prohibiti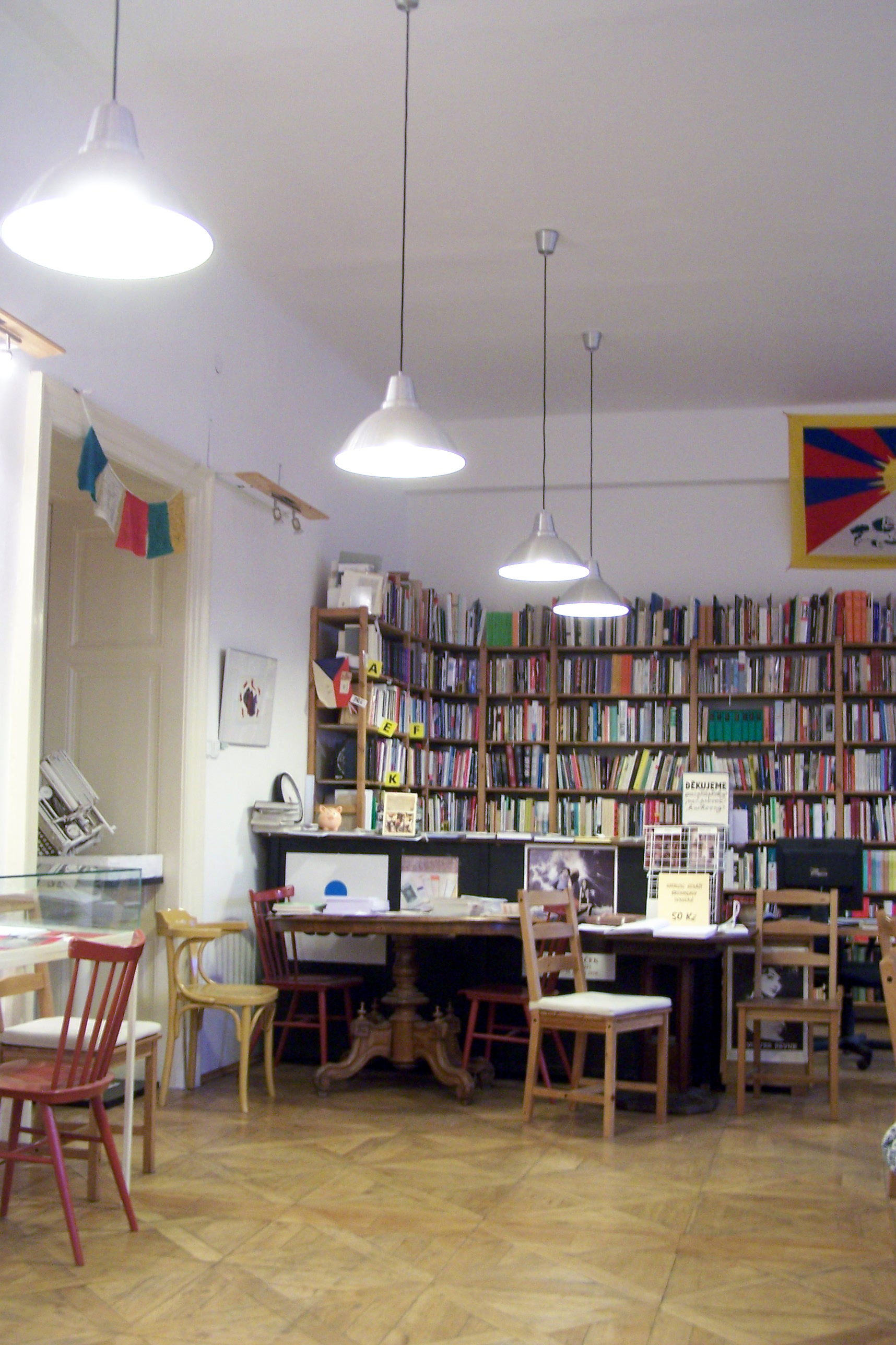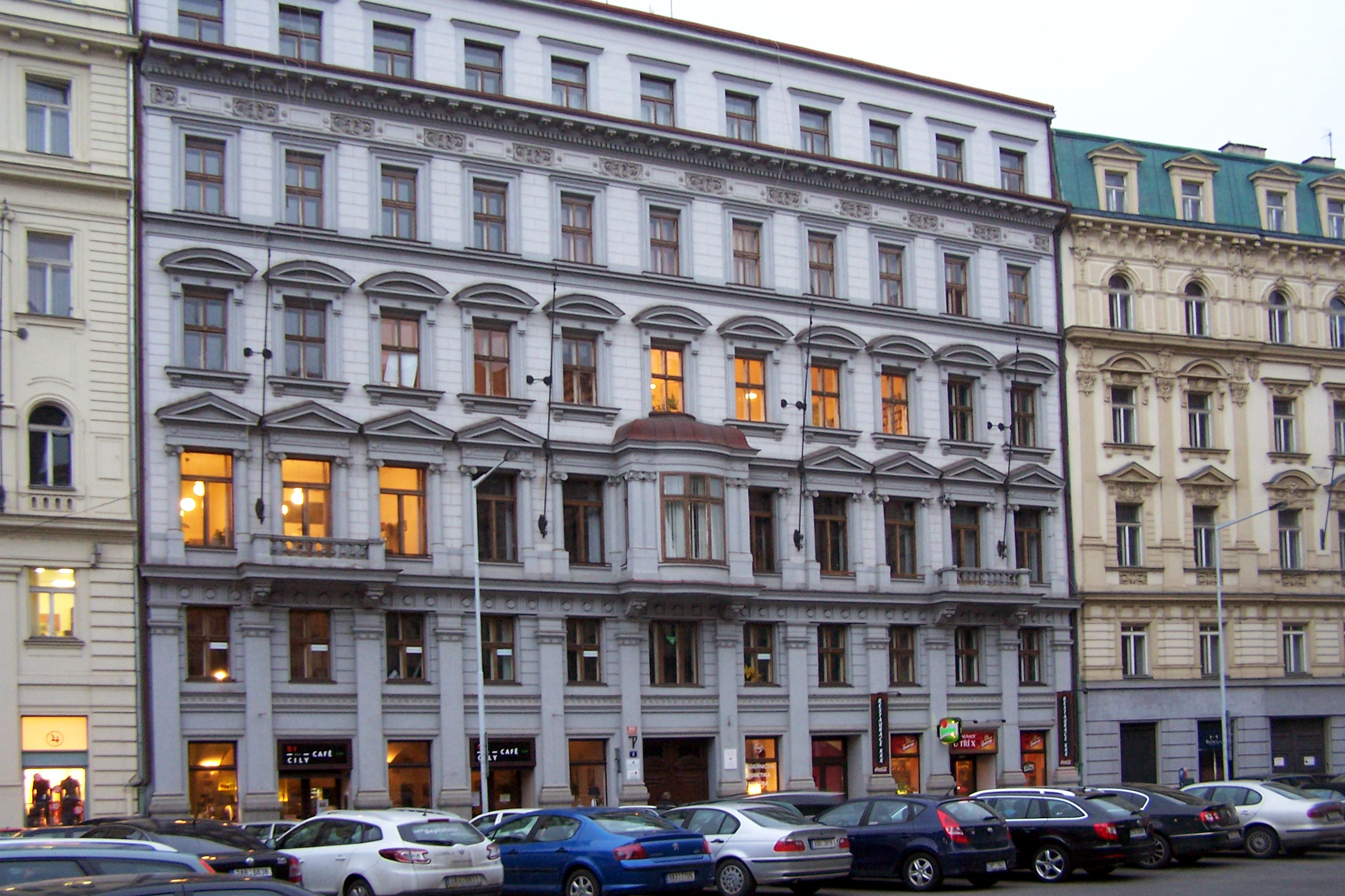 The Libri Prohibiti's collection of Czech exile monographs and periodicals contains over 8100 publications including the complete works of many publishers. More than 940 titles of Czechoslovak exile periodicals, some of them complete editions, are part of this collection as well.
Location
Senovážné nám. 2, 110 00 Praha 1, Czech Republic
Show on map
Name of collection
Czech Exile Monographs and Periodicals
Provenance and cultural activities
Libri Prohibiti – the library of "prohibited books" was opened in 1990. The foundation of Libri Prohibiti was initiated by Jiří Gruntorád, pre-1989 publisher and collector of samizdat literature and signatory to Charter 77, who was twice imprisoned because of his samizdat activities. Jiří Gruntorád wanted to collect in one place exile and samizdat literature, to make them accessible to the public and this to help to clarify Czechoslovak recent history. According to him, this library should serve as a "message about past times," it should show how the communist regime in Czechoslovakia functioned. He was convinced that such a library should be private and independent. That is why he decided not to give his collection to the state institutions. Originally, the library contained archival copies of the samizdat Edice Popelnice, which was published before 1989 by Jiří Gruntorád himself, and further publications that he acquired during the 1970s and 1980s through purchase or exchange. At the beginning, the collection consisted of about 2000 books, collections of magazines and other documents. Since 1990, the library has been gradually expanded through purchases, exchange, permanent loans and gifts. Nowadays, the library entire collection contains about 40 500 library units and more than 3 400 periodicals from the area of literature, literature science, history, political science, philosophy, theology, sociology, culture and politics, the field of human rights, international relations and others.

The Collection of Czech Exile Monographs and Periodicals, containing over 8100 units, is an important part of the Libri Prohibiti library. This collection contains books and periodicals published in the "West" before 1989 in Czech or in other languages, and that were issued by a Czech exile publishing house or by author himself. Some books are translated into the Czech language. This is mostly the case for religious (missionary) literature. Although the core of the Libri Prohibiti library was Gruntorád's samizdat collection, Czech books and magazines published in exile were also a significant component of Libri Prohibiti. However, the majority of this collection became part of Libri Prohibiti after 1990. The collection is now constituted of literature that came mainly from Germany (especially from Vilém Prečan's Czechoslovak Documentation Centre), Great Britain and many other places. This collection has continued to grow through purchases or donations. Thus, the Czech Exile Collection is a testimony to "prohibited" Czech literature (texts of banned authors), that, before 1989, had to be distributed via samizdat or in exile.

Libri Prohibiti not only makes accessible books and magazines to the public, but it also organises various activities as exhibitions (focusing on exile and samizdat visual artists and photographers and other topics) or literary evenings (dedicated mostly to samizdat and exile authors). The library also hosts an annual award ceremony by the PANT Civic Society which gives the Jaromír Šavrda Prize for Testimonial about Totality.

Libri Prohibiti also participated in the creation of many publications, films (mainly documentaries) and exhibitions; it cooperates with radio, theatres, and several websites.
Description of content
The Libri Prohibiti's collection of Czech exile monographs and periodicals includes more than 8100 units, representing 35 publishers with a continuous program of editions and more than 440 individual publishers and institutions which issued publications in Czech. The complete productions of ʻ68 Publishers, Index, Poezie mimo domov, Rozmluvy, Opus bonum, Arkýř, Konfrontace, Edice satiry, Framar, Moravian Library, Sklizeň, Biblioscandia and others are part of this collection. Moreover, this collection includes almost 1000 titles of Czechoslovak exile periodicals. Some of them are complete editions, such as Archa, Svědectví, Listy, Studie, Proměny, 150.000 slov, Obrys, Západ, Reportér, Rozmluvy, Hlas domova, Text, Kanadské listy, Sklizeň, Okno, Modrá revue, Hovory s pisateli, Perspektivy, Bohemia, Skutečnost, České slovo, Národní politika, Právo lidu, Paternoster, Zpravodaj Čechů a Slováků ve Švýcarsku, Nový život, Telegram and others.
Content
publications (books, newspapers, articles, press clippings): 1000-
Operator(s)
Owner(s)
Geographical scope of recent operation
Topics
Founder(s)
Collector(s)
Important events in the history of the collection
Access type
completely open to the public
Publications
Formanová, Lucie, Jiří Gruntorád, and Michal Přibáň. 1999. Exilová periodika: Katalog periodik českého a slovenského exilu a krajanských tisků vydávaných po roce 1945. Praha: Ježek : Libri prohibiti.

Gruntorád, Jiří, ed. 1995. Katalog knih českého exilu 1948-1994: Libri Prohibiti. Praha: Primus.

Šeflová, Ludmila. 1993. Knihy českých a slovenských autorů vydané v zahraničí v letech 1948-1978 (EXIL). Bibliografie = Books by Czech and Slovak Authors Published out of Czechoslovakia, in Exile, 1948-1978. Bibliography = Bücher Tschechischer und Slowakischer Autoren Herausgegeben im Ausland 1948-1978 (Exil). Bibliographie. Praha: Doplněk.
Last edited on: 2020-02-06 19:28:51