Artpool Sound and Video Archive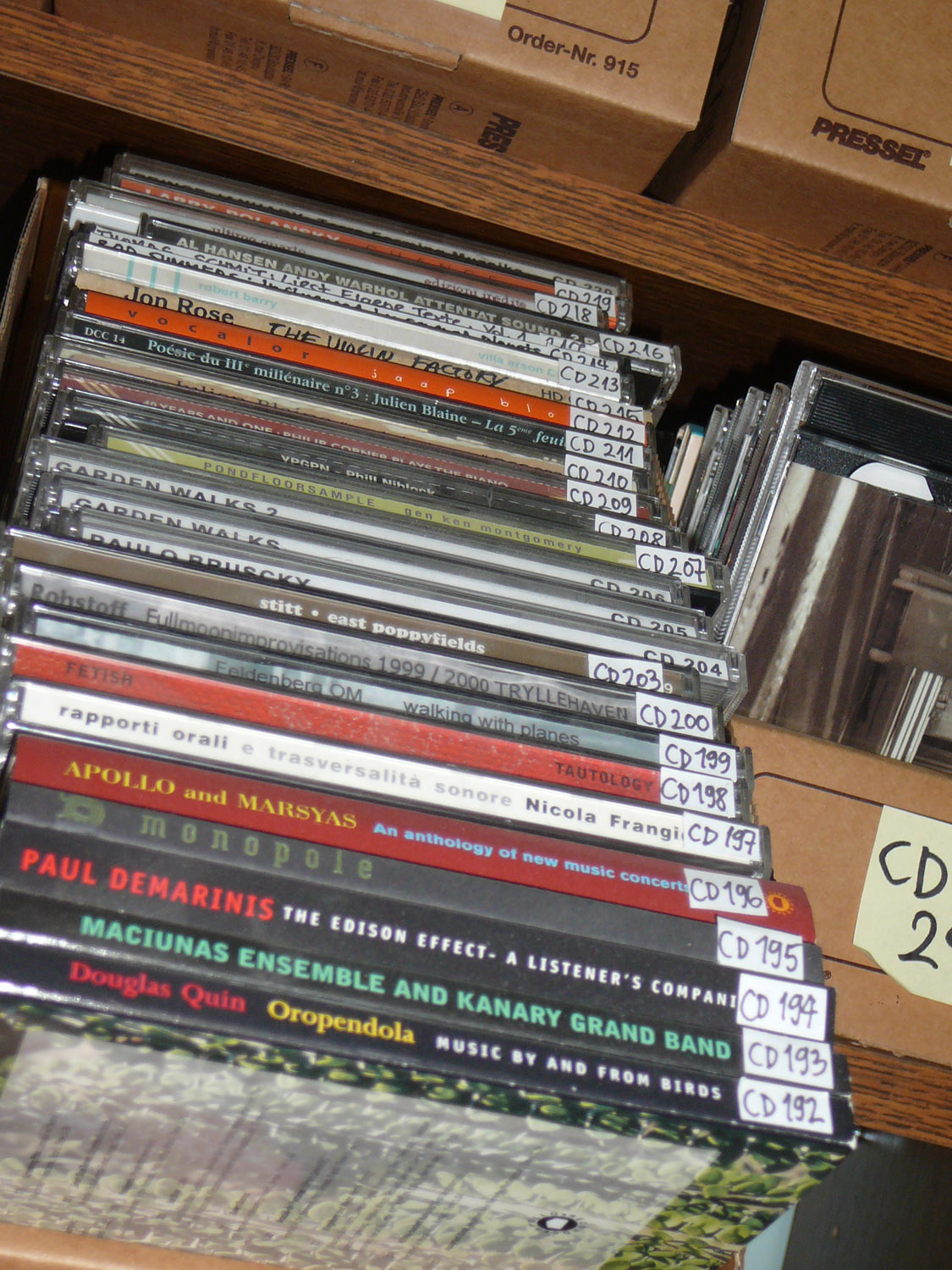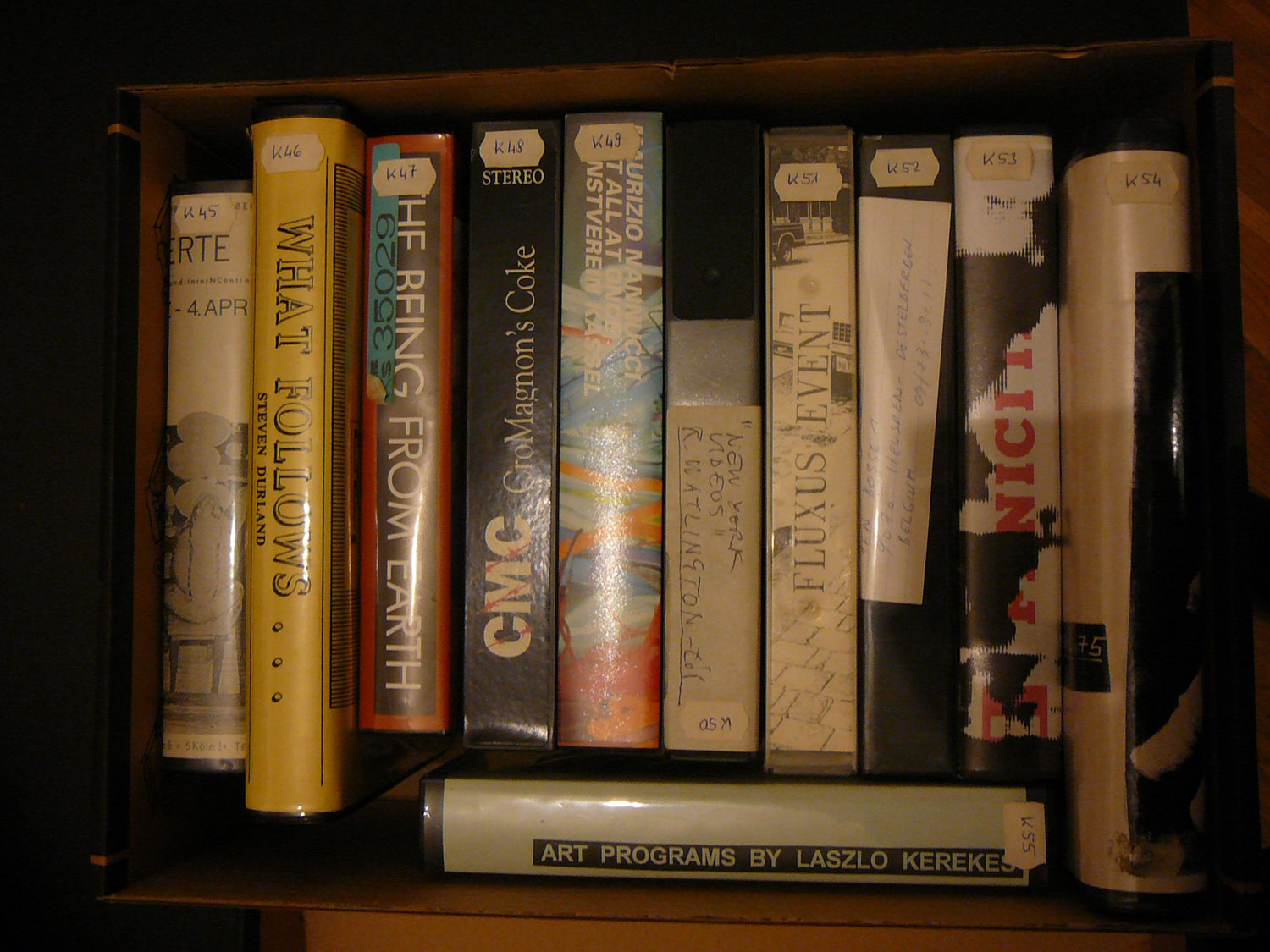 Artpool Art Research Center collects, archives, and makes available documents for researchers regarding marginalized art practices of Hungary in the 1970s and 1980s and contemporary international art tendencies. Topics in the archive include progressive, unofficial Hungarian art movements (such as underground art events, venues, groups, and samizdat publications between 1970 and 1990) and new tendencies in international art beginning in the 1960s.
In addition to functioning as a research center, Artpool considers itself an active archive. It organizes events in search of new forms of social activity, participates in the process in a formative way, and simultaneously documents and archives these process in order to promote the free flow of information.
Languages
English
French
German
Hungarian
Italian
Spanish
Website
Name of collection
Sound and Video Archive in the Artpool Art Research Center
Provenance and cultural activities
Most of the sound materials in the Artpool archive are recordings by György Galántai, who from 1970s documented regularly in photography and registered the sound of events of the alternative culture (in the 1990s he also begin to shoot videos). The rest of the materials arrived (and continue to arrive) in the archive via exchange of publications or as donations by artists, collectors, and publishing houses.

Between 1983 and 1987, eight cassette issues were published under the title Artpool Radio. Artpool Radio is a "pseudo radio" sound publication which informed the public about the prohibited and/or tolerated events of the underground art scene. For details, click here.

The creation of the sound materials was inspired by the mail art calls, in order to have something which can be exchanged for new materials/artworks with other partners in the network. Mail art has developed into a global network of participants capable of avoiding censorship at least in part by using inventive solutions.

The contact list built up over the years has become an important basis for future cooperative endeavors, and it also offered opportunities for artists living far from one another to get in touch. Mail artists active in the network participated in international audio projects and thus collected sound works on audio-cassette editions. They thus experienced other artistic practices and were informed about artistic trends abroad.

The mail art network also created opportunities for personal meetings. The two collecting trips (Artpool's Art Tour 1-2) in 1979 and in 1982 provided opportunities for György Galántai and Júlia Klaniczay to visit their pen-friends, including Rod Summers, Julien Blaine, Ben Vautier, Vittore Baroni, Adriano Spatola, and Cavellini (GAC). By exchanges and donations, the archive was enriched with the addition of rare sound and visual poetry materials. These materials include the issues of the Baobab tape series (with sound works by Bernard Heidsieck, Henri Chopin, Laurie Anderson, Giovanni Fontana, and Arrigo Lora-Totino), which were donated by Adriano Spatola and which constitute an important part of the collection. Similarly, the VEC Visual Experimental Concrete series by Rod Summers was another crucial improvement for the archive. This latter collection has been growing ever since. At the moment, there are 27 VEC issues in the archive from the period between 1978 and 1996.

Rod Summers, a British mail artist and composer living in the Netherlands, played a crucial role in the formation of the later Artpool sound archive. Summers was the founder and creator of the VEC Audio Exchange Programme, an international sound art project run on audio cassettes since 1978. Artists from all over the world sent cassettes for VEC calls with their sound works, and Summers compiles the issues to be delivered to every participant by drawing on these materials. György Galántai was informed of the VEC project through the mail art network, and he was eager to participate and receive tapes in return. There was only one condition: each participant had to send his/her own work to enter the project, and in return, he or she received the previous issues from Summers.

In 1979, responding to this incentive, the Galántai-Klaniczay couple created their first sound work, Buda-Pest music. They recorded on a portable cassette recorder their "journey" by public transport from their flat at Frankel Leó street (in Buda) to Garay square (in Pest). The sound work was published on a cassette (Budapest / Artpool Steps for Rod Summers 1983) in 1983 with a map of Budapest on the cover.

There are significant materials (paper based and multimedial) related to the major figures of Hungarian sound poetry (Katalin Ladik, Zsolt Sőrés, Tibor Papp, József Juhász R., Pál Nagy, Béla Kelényi, Ákos Szilágyi, Endre Szkárosi, András Petőcz, and Alpár Bujdosó). Original recordings of non-official/experimental/underground art events have been available since the 1970s–1980s. The collection includes recordings of sound poetry performances (and other events) presented at the

Új Hölgyfutár Revue

evenings

with

Endre Szkárosi, Ákos Szilágyi, Péter Balassa, Jenő Balaskó, László Garaczi, András Petőcz, and György Galántai between 1986 and 1989. The major international anthologies on sound poetry are also available for research.
Description of content
Paper-based and sound materials available at the archive are mainly related to the underground music (and art) scene of the 1970s–1980s. The sound archive collects documents and recordings of performances, conference lectures, concerts, and exhibition openings.

The sound archive is supported by the "chronology of events" database, which provides information about further materials (sound or video recordings, photos, invitation cards, posters, etc.) regarding one certain event. The library offers nearly 1,000 titles connected to the topic of music, including primary source materials, essays, and catalogues.

Popular topics (related to the sound archive) among researchers at Artpool include Radio Art, sound poetry, experimental music (Group 180, New Music Studio), underground/new wave music (rare materials can be found in the archive by the following bands: Balaton, Vágtázó halottkémek/VHK, URH, Európa Kiadó, Sziámi, Kontroll Csoport, A.E. Bizottság, Trabant, Neurotic). The collection contains primarily concert recordings, but it also has original CDs and demo cassettes.

Personal contacts with foreign artists remained lively even after the political change in 1989. In 2007, German artist and art critic Klaus Groh donated his unique audiotape collection (which consisted of more than 400 items) from the 1970s and 1980s to Artpool. It includes alternative, experimental music and sound recordings.

The collection of music posters is also significant. It consists of more than 2,000 items, of which approximately 1,000 have already been digitalized. The photo collection of art events is also open for researchers (based on photographs by Attila Pácser and György Galántai from the 1970s and 1980s).

The amount of digitalized material is continuously growing. The project already covered the 1,000-item collection of music posters of Tamás Szőnyei from the period between 1978 and 2009. As a result of a cooperative endeavor, his posters were added to the Artpool collection in a digitalized form, and he kept the originals.

The database contains more than 2,800 items, most of which are original sound documents and sound anthologies. The sound archive currently contains 1,500 audio tapes, more than 100 vinyl records, and ca. 450 CDs. These recordings are primarily sound documents, audio-publications, sound works (sound performance, poetry, sound poetry), and experimental, new wave, and punk-rock music. The oldest recording is from 1972. The most recent is from 2018. Digitalization is an ongoing project. Currently about one third of the total sound archive is available in digitalized form.

The video materials in the Artpool video archive before 2005 are in part Artpool recordings (made by György Galántai) and in part video documentations from (foreign and Hungarian) artists and institutions (the Balázs Béla Studio, the Young Artists Club, the Tragor Ignác Museum in Vác). In addition to recordings of contemporary art events (in digital and analogue form), the video archive collects original recordings from the 1980s and 1990s. More than 2,500 hours of digitalized material (of 2000 VHS cassettes and DVD discs) are available in the archive. The oldest recordings are the digitalized versions of the experimental films of the Balázs Béla Studio and cultural programs of the Hungarian TV recorded from 1984 on.


The detailed archiving of the documentation material available in the video archive (identification of events, participants, cameramen, directors, etc.) is in progress. The collection is growing continuously with the addition of Artpool's own recordings (camerawoman since 2007: Dóra Halasi) and donated materials, and rare items are also being added to the collection by exchange of documents. The main focus of the digitalization project is to archive the raw materials of the Artpool video documentations and to enrich the list of the digitalized video materials (donations and own recordings) for researchers. The video database currently contains 4,296 video documents, including recorded art events (exhibitions, lectures, performances, and concerts), video artworks, and experimental movies.

Since 1992, Artpool has received a wide range of video materials for the different Artpool projects, including video anthologies, fluxus works, recordings of actionism, experimental films, alternative theater, and events which were held as part of various festivals.
Content
artifacts: 100-499
memorabilia (posters, flyers, stamps, etc.): 1000-
music recordings: 1000-
photos: 1000-
publications (books, newspapers, articles, press clippings): 1000-
video recordings (including oral history recordings): 1000-
Operator(s)
Geographical scope of recent operation
Founder(s)
Creator(s) of content
Collector(s)
Supporters
Important events in the history of the collection
Featured items
Publications
Galántai, György, Klaniczay, Júlia (eds.). AL 1-11, Budapest: Artpool, 1983-1985.

Galántai, György, Klaniczay, Júlia (eds.). Radio Artpool 1–8, Budapest: Artpool, 1983–1987.

Szkárosi Endre (szerk.). Hangköltészet [Sound Poetry]. Budapest: Artpool, 1994.

POLYPHONIX 26, Budapest: Artpool, 1994.

Galántai, György – Klaniczay, Julia (eds.). ARTPOOL – The Experimental Art Archive of East-Central Europe. History of an active archive for producing, networking, curating, and researching art since 1970, Budapest: Artpool, 2013.
References
Klaniczay Júlia – Sasvári Edit (eds.). Törvénytelen avantgárd. Galántai György balatonboglári kápolnaműterme [Illegal Avantgarde. The Chapel Studio of György Galántai in Balatonboglár 1970–1973] Budapest: Artpool-Balassi, 2003.
Galántai, György – Klaniczay, Julia (eds.). ARTPOOL – The Experimental Art Archive of East-Central Europe. History of an active archive for producing, networking, curating, and researching art since 1970, Budapest: Artpool, 2013.
Lander, Dan – Micah Lexier (eds.). Sound by Artists, Toronto: Art Metropole,– Banff: Walter Phillips Gallery, 1990, pp. 97-108.
Kostelanetz, Richard. Text-Sound-Texts, New York: William Morrow and Company, Inc., 1980.
Rieder, Gábor (ed.). Pokoli aranykor – New wave koncertplakátok a '80-as évekből [Infernal Golden Age - New Wave Concert Posters from the '80s], Budapest: Kieselbach Galéria, 2017.
Last edited on: 2020-12-06 16:53:31