Audiovisual Section at Libri Prohibiti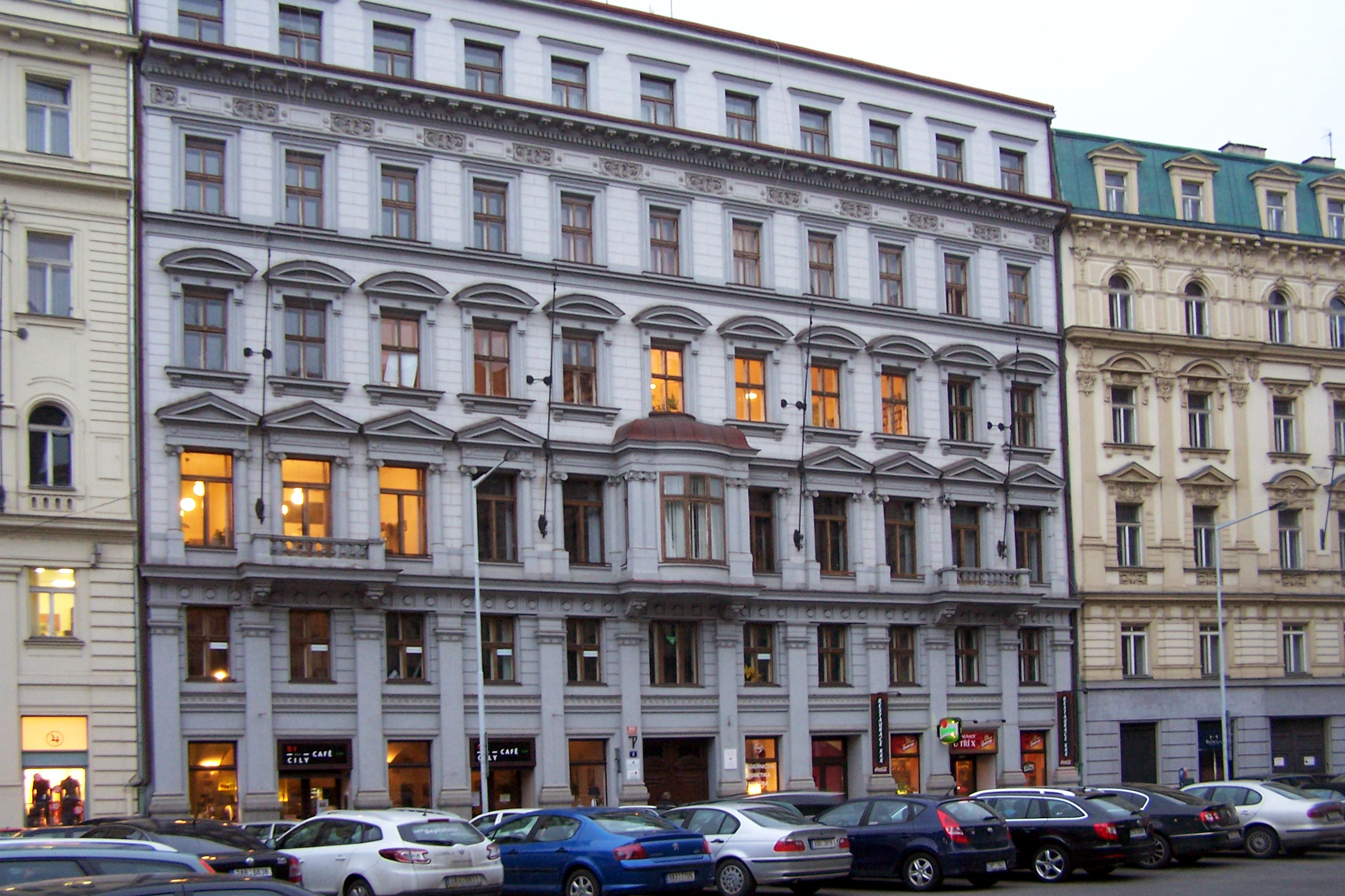 The Audiovisual Section of the Libri Prohibiti library contains recordings of non-conformist music and spoken word, underground lectures and seminars. It also contains video-documents and amateur film productions. The unavailability of the original recordings and total content consisting of thousands of exemplars makes the collection unique in the Czech context.
Location
Senovážné nám. 2, 110 00 Praha 1, Czech Republic
Show on map
Provenance and cultural activities
Libri Prohibiti – the library of "prohibited books" – was opened in 1990. The foundation of Libri Prohibiti was created by Jiří Gruntorád, a pre-1989 publisher and collector of samizdat literature and signatory to Charter 77, who was twice imprisoned because of his samizdat activities. Gruntorád wanted to collect exile and samizdat literature in one place in order to make them accessible to the public in order to help clarify recent Czechoslovak history. According to him, the library should serve as a "message about past times," and show how the communist regime in Czechoslovakia functioned. Nowadays, the library's entire collection consists of about 40,500 library units and more than 3,400 periodicals on the topics of literature, literary science, history, political science, philosophy, theology, sociology, culture and politics, the field of human rights, international relations and others.

Libri Prohibiti not only makes books and magazines accessible to the public, but it also organises various activities such as exhibitions (focusing on exile and samizdat visual artists, photographers and other topics) or literary evenings (dedicated mostly to samizdat and exile authors). The library also hosts an annual award ceremony by the PANT Civic Society which gives the Jaromír Šavrda Prize for Testimonial about Totality. Libri Prohibiti has also participated in the creation of many publications, films (mainly documentaries) and exhibitions; it cooperates with radio stations, theatres and several websites.

Besides samizdat and exile monographs and magazines, the library also contains audio and video recordings documenting Czechoslovak non-conformist culture before 1989. These recordings are stored in the Audiovisual Section, which was founded in 1993 by Aleš Opekar, a Czech musicologist (and a director of the Popmuseum in Prague) focusing mostly on pop music.

Opekar's private collection of recordings became the basis for the whole collection, mostly thanks to unique rock'n'roll, beat and rock music groups. Another important source of archive materials was Petr Cibulka's diverse collection. He had collected recordings starting in the 1980s. Cibulka was not only a signatory to Charter 77 and a repeatedly imprisoned political activist, but was a long time collector and distributor of recordings of unofficial music groups and folk interpreters as well and created a unique collection. Cibulka's samizdat publishing house S.T.C.V. (Samizdat Tapes & Cassettes & Video), in which he reproduced and sold recordings, became a base for probably the biggest private collection before 1989. Cibulka was, because of these activities, sued at the end of the 1980s and imprisoned for "unjust enrichment" and his collection was confiscated by the State Security (StB). After 1989, the collection was at Libri Prohibiti's disposal. Its large part is stored and inventoried within the Audiovisual Section.

Mikoláš Chadima, a frontman of music groups Extempore and MCH band, significant bands of the Czechoslovak independent music scene during the 1970s and 1980s, also played an important role in establishing the collection. Chadima reproduced recordings of his and his friends' music groups in his newly established record label, Fist Records. Chadima donated his private collection, created thanks to Fist Records, to Libri Prohibiti and was also active in organising the collection. He was also important as an expert.

In relation to cultural opposition, the collection documents the unofficial music scene, a cultural phenomenon that was in constant conflict with the state power during the 1970s and 1980s in Czechoslovakia. Alternative and underground music, later also punk, new wave and other genres, were understood to be a certain form of so-called ideological diversion during the state socialism period. A similar attitude had the state towards fans and interpreters of folk music. From the authorities' point of view, these cultural manifestations and specific leisure activities of the musicians and fans were seen as undesirable and therefore, were often restricted or exposed to direct repression. The authorities' methods resulted in the fans and musicians trying to distance themselves from the regime in order to strengthen their negative attitudes toward it. The collection is a unique source of information about this phenomenon. The collection also contains recordings directly connected to the political opposition, for example to dissent groups organising seminars and flat lectures, or recording broadcasts of Radio Free Europe for Czechoslovakia. Copies of its audio archive were made by the library Libri Prohibiti during the relocation of its editorial staff from Munich to Prague in 1995. The originals were sent to the RFE Central Archives in the USA.
Description of content
The Audiovisual Section of Libri Prohibiti gives testimony about Czechoslovak cultural opposition, preserved on audio and video recordings. The collection contains recordings of non-conformist music and spoken word on 3100 cassettes, 1300 CDs, 220 LPs and about 150 audio cassettes. In collections originally collected by Petr Cibulka and his samizdat publishing house S.T.C.V. (Samizdat Tapes & Cassettes & Video), there are e.g. hundreds of recordings of unofficial music groups of the 1980s, groups of so called Czech new wave, punk, alternative, industrial music, blues and rock. It contains recorded concerts and amateur studio recordings of groups such as Už jsme doma, OZW, Dvouletá fáma, Ještě jsme se nedohodli, Ošklid, Slepé střevo, Žabí hlen, Letadlo, Psí vojáci and others. The collection also contains recordings of folk groups and interpreters (Jaromír Nohavica, Vladimír Merta, Dagmar Voňková, Václav Koubek, Jablkoň…). Besides Cibulka's collection and samizdat production in general, it also contains recordings and LPs of songwriters and undesirable musicians, recorded in exile; for example LPs from Šafrán 78, a publishing house founded in Sweden by Jiří Pallas, a signatory to Charter 77 and former organiser of a songwriters association Šafrán, who was forced to emigrate from Czechoslovakia in 1977. There are also recordings from a private collection of Mikoláš Chadima and collection of a samizdat record label Fist Records – mostly recordings by music groups somehow connected to Chadima, e.g. Extempore, MCH band, The Rock & Jokes Extempore Band, Elektrobus or Kilhets. A part of the collection are also recordings of broadcasting of the Czechoslovak edition of the Radio Free Europe, for example music broadcast by Karel Kryl or by a legendary radio host and DJ Rozina Jadrná, whose broadcast "Odpoledne s hudbou" (Afternoon with music) became, after its premiere in 1965, one of the most popular broadcasts of the radio station. The collection also contains audio recordings of underground lectures and seminars (1200 cassettes and 50 CDs) and video documentaries and amateur film production (more than 2000 recordings) on more than 700 VHS and 1100 DVDs. More than 320 GB of audio recordings have already been digitalized. The original method of storing these recordings that were lent to the Audiovisual Section of Libri Prohibiti was, at first, "from the original medium to the same medium" (e.g. from cassette to cassette), including making copies of original covers. Due to material limits and the limited lifespan of some media, Libri Prohibiti has been digitalising everything; now, a large part of the collection is digitalised.
Content
music recordings: 1000-
video recordings (including oral history recordings): 1000-
voice recordings (including oral history recordings): 1000-
Operator(s)
Owner(s)
Geographical scope of recent operation
Topics
Founder(s)
Creator(s) of content
Collector(s)
Important events in the history of the collection
Access type
completely open to the public
Author(s) of this page
Bárta, Jan
Kůželová, Michaela
References
Muzika-Komunika. 2016. "S.T.C.V. – Samizdat Tapes and Cassettes and Video." Last modified May 7. http://muzika-komunika.blogspot.com/2016/05/stcv-samizdat-tapes-cassettes-video.html.
Gruntorád, Jiří. 2014. "Vznik knihovny Libri prohibiti." http://www.moderni-dejiny.cz/clanek/jiri-gruntorad-vznik-knihovny-libri-prohibiti/.
Gruntorád, Jiří. 2002. "Libri prohibiti – poučné ohlédnutí za neradostnou minulostí." Dějiny a současnost 24, No. 5: 41–43.
Český rozhlas. 2014. "Libri prohibiti." Last modified October 8. http://www.rozhlas.cz/vltava/dokument/_zprava/libri-prohibiti--1058103.
Chadima, Mikoláš. 1992. Alternativa: Svědectví o českém rock & rollu sedmdesátých let. Od rekvalifikací k nové vlně se starým obsahem. Praha: Host.
Vaněk, Miroslav. 2010. Byl to jenom Rock´n´roll?: Hudební alternativa v komunistickém Československu 1956 – 1989. Praha: Academia.
Libri Prohibiti. 2017. Accessed February 24. http://www.libpro.cz/.
Vlček, Josef. 2001. "Hudební alternativní scény sedmdesátých až osmdesátých let." In Bitrich, Tomáš et al. Alternativní kultura: příběh české společnosti 1945-1989. Praha: Nakladatelství Lidové noviny, 201–264.
Gruntorád, Jiří , interview by Kůželová, Michaela, February 01, 2017. COURAGE Registry Oral History Collection
Last edited on: 2020-03-04 17:42:49