Đekić, Velid. Interior of the Husar Club in Rijeka, 2010. Photograph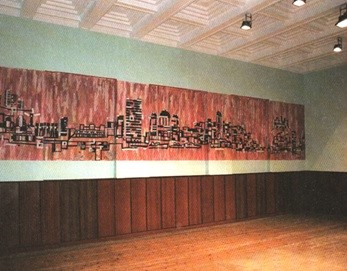 The Husar Club was founded by the Club of Friends of Popular Music Rijeka in 1957. In the Husar, young people gathered to "dance to music from LP records." Beginning in 1962, the first rock bands in Rijeka performed in the club. The club operated until 1964 and is considered as the first disco club in Croatia and one of the first in Europe. The establishment of this club heralded the creation of the rock and disco culture movement as a counterculture in socialist Yugoslavia.
Creator
Credits
Source: Đekić, Velid. Red! River! Rock!: riječka rock - scena 60 - ih: pokretači, izvođači, plesni prostori, autori, graditelji instrumenata, disc-jockeyi, fotografi. Rijeka: KUD Baklje, 2013. p.49.
Featured item of
References
Red! River! Rock!: riječka rock - scena 60 - ih: pokretači, izvođači, plesni prostori, autori, graditelji instrumenata, disc-jockeyi, fotografi
Last edited on: 2018-08-30 07:16:44