No Art Collection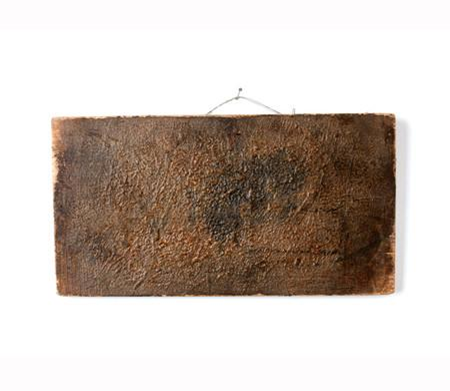 The No Art Collection is a part of the Anti-Museum founded by Vladimir Dodig Trokut. It consists of characteristic avant-garde and post-avant-garde artefacts. The Anti-Museum's No Art Collection was established during the many years of Trokut's activity as a member of the informal cultural opposition, which was supported by prominent individuals and public personalities, such as artists and politicians like Koča Popović and Jure Kaštelan.
Location
Zagreb Ulica Nikole Tomašića, Croatia 10000
Show on map
Website
Provenance and cultural activities
As a component of the Anti-Museum, which contains several collections, the No Art Collection bears witness to the appearance of the counterculture and conceptual art of young people in the late 1960s and in the 1970s. During the same period, a series of parallel phenomena of social criticism and similar artistic activities also appeared (philosophy, film, etc.); those events were accompanied by the subversive activities of various factions within the left-wing, of which Vladimir Dodig Trokut was an alternative component. The collection also includes objects which emerged from a specified time frame that demonstrate the dynamics and continuous development of alternative art. The origins and genesis of the No Art Collection must, therefore, be viewed within the broader context of the development of the Anti-Museum concept. Most of Trokut's collections were set up in mid-1970s. The Anti-Museum contains a variety of materials, from valuable artwork to useful objects for everyday use. According to Vladimir Dodig Trokut, there is no essential difference in value between Picasso or Matisse and Mickey Mouse or any other items of everyday use. It is also the basic principle of his Anti-Museum.

Vladimir Dodig Trokut's collections were rated by the professional and cultural public as a rare and valuable culture contribution to a better understanding of the position of art and cultural opposition in the Yugoslav communist era.

The No Art Collection testifies to the artistic activities that interfere with the conventions of social-realist framework. The official policy of the communist authorities had a generally ambivalent attitude towards the alternative art; on one hand, officials tolerated the emergence of artistic alternatives, while on the other condemned or even prohibited some of its activities. The No Art approach emerged in interaction with the development of social criticism present in the work of prominent left-leaning philosophers – gathered around the Zagreb philosophical journal Praxis and with the support of prominent intellectuals, artists and politicians. Vladimir Dodig Trokut belonged to the left-wing faction known as Red Peristyle, which was active at the beginning of 1968 (the name of this faction was associated with the Red Peristyle action – a paint/design intervention in part of Diocletian's Palace in Split). Members of the Red Peristyle faction consider themselves as humanists, nihilists, anarcho-liberals, social outcasts and party dissidents; their critical attitude toward the authorities and society as a whole was influenced by the dialectic of liberation and the theology of freedom and it bore the distinctive features of the cultural and the political opposition.

For years, Vladimir Dodig Trokut has been trying to find the appropriate space for his vast Anti-Museum, which was officially registered as a historic monument in 1981. His vision is to place Anti-Museum in an abandoned industrial facility with several hundred square meters of floor space. According to Trokut, this space should become a "dynamic museum, a space of permanent change" and not just a place to display items. Trokut primarily sought help from the cities of Zagreb and Rijeka. In the 1990s, the collection was housed at unsuitable and damp sites which do not comply with laws governing the protection of museum materials. Since 1995, Zagreb has pledged to rehabilitate the premises used to store the collections, but all that has been done thus far is the installation of fire and burglar-proof doors at only one location. The majority of the collection is still packed in boxes and scattered in various cellars in Zagreb.

Over the last twenty-two years, Trokut's collections have endured devastation or looting twenty-six times, and he has lost a dozen complete collections. After Isidor Kršnjavi, Josip Juraj Strossmayer and Ante Topić Mimara, Trokut is the fourth Croat in history who donated his collection to the Croatian people.

Recently the Anti-Museum, part of which is the No Art Collection, has obtained its own web archive set up by designer Sanja Kuzmanović. The coordinator of the museums is academy-trained painter Branka Prša. The ultimate goal of the Anti-Museum web archive is to more widely present the collection to the general public and potential donors in order to preserve the collection.
Description of content
Ten items in Vladimir Dodig Trokut's No Art Collections represent an authentic expression of the youth counterculture formed in the peculiar social circumstances of Yugoslav socialism and strongly influenced by western trends in the late 1960s. As a concept arising from avant-garde artistic expression based on symbolism and a strong critical message, No Art represents a radical shift from the social-realist value system and the radical left's openly critical stance on the bureaucratic canons of the communist authorities.
Content
other artworks (that cannot be classified by other filter categories such as paintings, sculptures, graphics, etc.): 0-9
paintings: 0-9
photos: 0-9
sculptures: 0-9
Operator(s)
Owner(s)
Geographical scope of recent operation
Founder(s)
Creator(s) of content
Collector(s)
Important events in the history of the collection
Featured items
Publications
1) Dodig Trokut, Vladimir. Antimuzej. Zagreb: ˝Grafi-Kon˝, 1981.

2) Dodig Trokut, Vladimir. Vladimir Dodig Trokut: crteži (1967 – 76). Zagreb: HDLU, 1985.

3) Dodig Trokut, Vladimir. E camera. Zagreb: Fundacija Antimuzej V.D.T. - Moderna galerija Zagreb, 1995.

4) Dodig Trokut, Vladimir. Prodavaonica cimetne boje Brune Schulza. Zagreb: Fundacija Antimuzej V.D.T. - Moderna galerija, 1995.

5) Dodig Trokut, Vladimir. Autoportret V.D.T-a za 365 dana. Zagreb: Fundacija Antimuzej V.D.T. - Moderna galerija, 1995.

6) Dodig Trokut, Vladimir. 8 glava. Zagreb: Fundacija Antimuzej V.D.T. - Moderna galerija Zagreb, 1995.

7) Dodig Trokut, Vladimir. Anti-muzej i prodavaonica cimetne boje. Zagreb: Fundacija Antimuzej V.D.T. - Moderna galerija, 1997.

8) Dodig Trokut, Vladimir. Kataški dug. Zagreb: Fundacija Antimuzej V.D.T. - Moderna galerija Zagreb, 1998.

9) Dodig Trokut, Vladimir. Viva la muerte. Zagreb: Fundacija Antimuzej V.D.T., 2000.

10) Dodig Trokut, Vladimir. Alfa i omega. Zagreb: Fundacija Antimuzej V.D.T., 2000.

11) Dodig Trokut, Vladimir. Anti-muzej i prodavaonica cimetne boje. Zagreb: Fundacija Antimuzej V.D.T. – HDLU Zagreb, MMSU Rijeka, 2002.

12) Dodig Trokut, Vladimir, Darko Schneider, Željko Ivanek. Joseph Beuys, John Cage, V.D.T. Zagreb: Anti muzej - Muzej opsesija, 2013.
References
Dodig Trokut, Vladimir , interview by Bing, Albert , December 22, 2016. COURAGE Registry Oral History Collection
Last edited on: 2020-02-18 22:06:37