Kmentová, Eva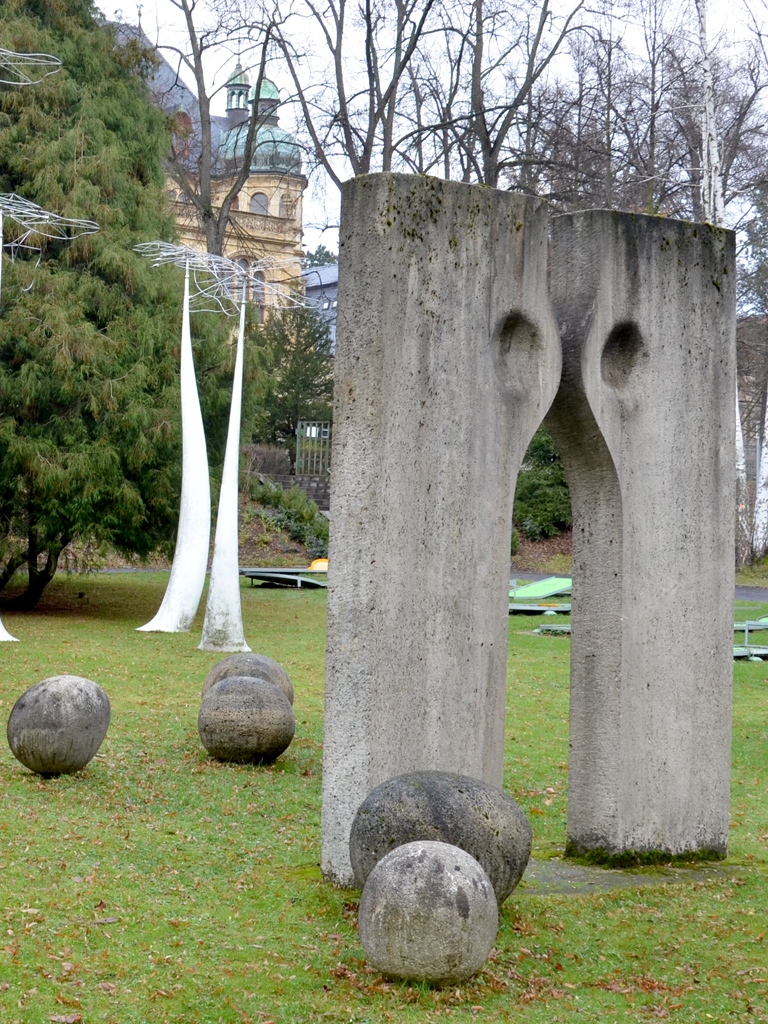 Eva Kmentová was a Czech sculptor. She graduated from the Academy of Applied Arts in Prague in 1951 and the following year married her fellow student, the sculptor Olbram Zoubek. She had her first solo exhibition in 1963 at the Aleš Hall – Gallery of Young Artists. However, after 1968 she was a banned artist and could only exhibit her work occasionally, usually in small galleries outside of Prague. In addition to sculpture, Kmentová also created drawings, objects and installations. Her work tended to reflect the theme of carnality, which she interpreted in an original way – she emphasized touching the body, haptic perception, the injuring and fragmentation of the body. Amongst her favourite techniques were printing and casting.
Birth place
Praha, Prague, Czech Republic
Creator at
References
Artlist.cz. 2019. "Eva Kmentová." Accessed January 9. https://www.artlist.cz/eva-kmentova-923/.
Malý, Zbyšek, and Alena Malá, eds. 2000. Slovník českých a slovenských výtvarných umělců 1950-2000 Sv. 5 Ka–Kom. Ostrava: Výtvarné centrum Chagall, 237–238.
Horová, Anděla, ed. 1995. Nová encyklopedie českého výtvarného umění. Sv. 1 A–M. Praha: Academia, 355–356.
Last edited on: 2019-01-12 22:20:37