Göntér, Zsuzsanna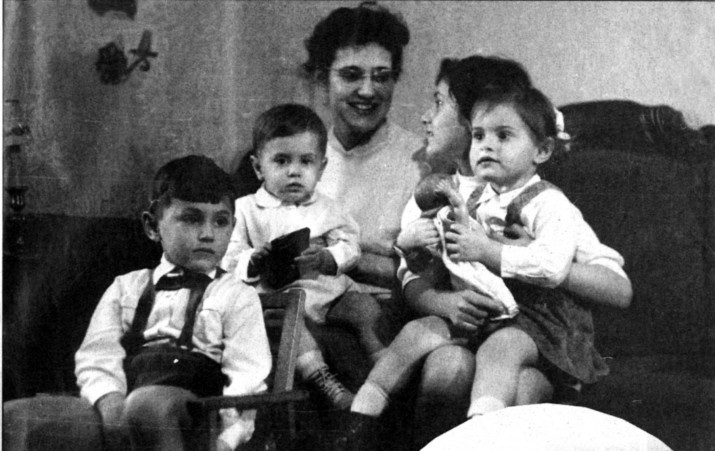 Zsuzsanna Göntér, the widow of the late President Árpád Göncz, was born in 1923 in the city of Győr in western Hungary. She started elementary school in Győr and then a few years later moved with her family to Budapest, where she completed grammar school in 1942 at a Catholic lyceum maintained by the order of Saint Ursula's Daughters. As one of the first female university students in Hungary, she began to pursue studies at the Budapest University of Economics, where, two years later, she completed a BA degree in social nursing.
She met Árpád Göncz as a secondary school student, and they were married in January 1947. Since their wedding until the spring of 1990, when Árpád was elected President of Hungary, they lived in the same residential building in Óbuda with their four children. Their youngest child was only six months old when, in May 1957, Árpád Göncz was arrested, tried, and sentenced to spend the rest of his life in prison. Until he was released in accordance with the general amnesty of spring 1963, his wife Göntér had a hard life taking care of their four children for more than six years on her own.
As a trained social worker and nurse, she has worked as a professional helper for the disabled and the poor, especially for children. It is thus no wonder that she, as a "first lady" of Hungary, felt it her duty to support people in need of this kind of assistance by furthering the establishment of charitable civilian organizations. In 1993, together with her husband, she set up the "Hand in Hand Foundation" to promote the provision of special care for the disabled and for children with mental disorders. In the meantime, she took an active role in framing new Hungarian legislation in order to ensure the rights of the disabled and minors with mental disorders. Until 2014, she actively chaired the Foundation, but she then transferred her place to her younger daughter, Annamária.
In late 2015, her husband passed away. Since then, she has been the only standard dweller in the ex-president's residency at Vérhalom Square in Budapest.
Last edited on: 2019-03-15 20:05:48