Sweater of Lech Wałęsa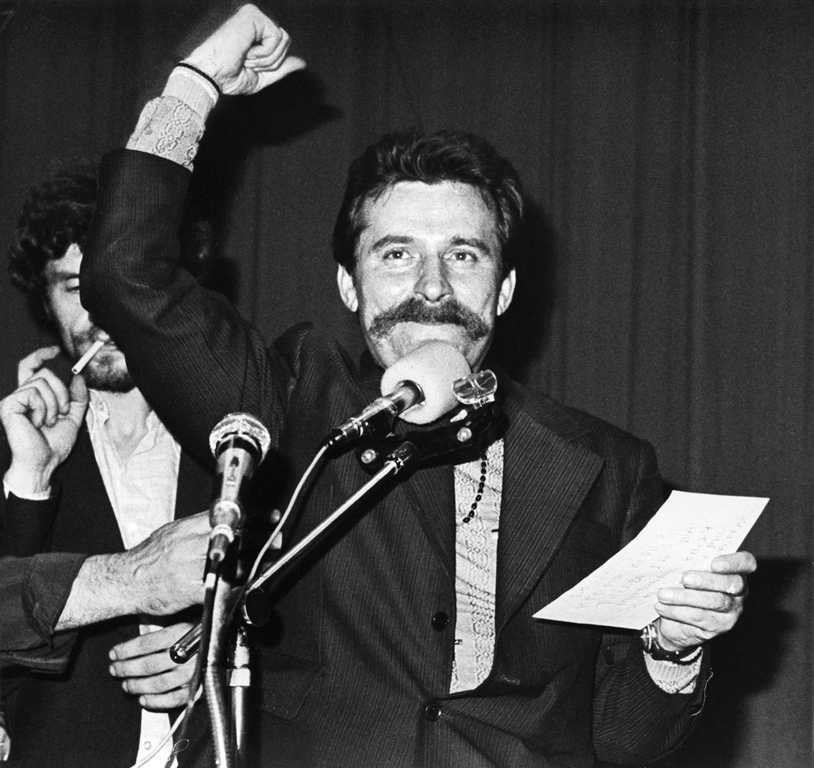 The sweater was donated to the European Solidarity Centre by Lech Wałęsa's wife, Danuta. It is a sweater typical for socialist fashion: in the mustard colour and made from bad fabric. A sweater like this was worn by many, but this one has some unusual history. The leader of protests in Gdansk Shipyard worn the sweater during signing the August Agreements in 1980, therefore he appeared in it on numerous photographs, reproductions and documentary footages.
Sweater is exposed in permanent exhibition, but in 2013 its biography took one more turn: it was borrowed to Andrzej Wajda for his film "Walesa. Man of Hope", documenting the life of Lech Wałęsa and the history of democratic movement. Actor who played Wałęsa, Robert Więckiewicz, is seen wearing the sweater in the film during the most important events.
In the collection of European Solidarity Centre there is also an original gigantic pen with the image of Holy Mary, with which Wałęsa signed the Agreements.
Website
Featured item of
Last edited on: 2017-05-31 15:02:04