Coccolemocco Theatre Company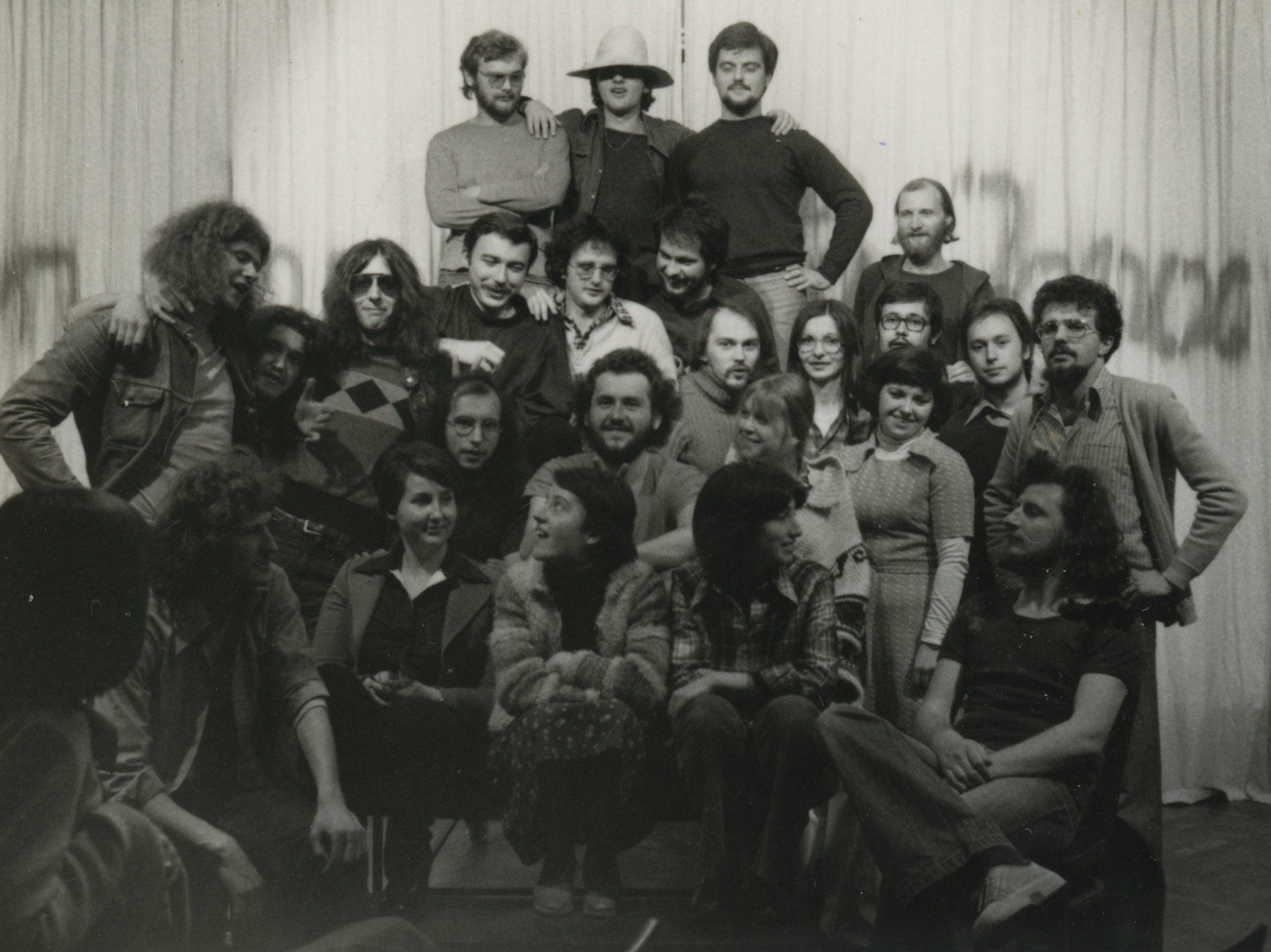 The theatre company Coccolemocco was founded by the pupils of II e class of the 5th Gymnasium in Zagreb under the leadership of Branko Brezovec in December, 1971. when they premiered Bertolt Brecht's piece He Said Yes / He Said No. Another Brecht's piece The Baden-Baden Lesson on Consent was performed in 1973, and two of Brecht's works, The Exception and the Rule and The Bible in 1974. As of autumn 1976, the group operated under the auspices of the Society of Amateurs in Culture and Arts Vinko Jeđut, as its theatre section. This was also the period when they performed the most significant performances: One Day in the Life of Ignac Golob, premiered in 1977, dealt with the mythology of the "little man" employing three-meter high puppets and the mega-recital, You Don't Renounce What You Haven't Got! which was performed in 1979. In it more than a hundred performers, members of Vinko Jeđut society, took part divided into a folklore ensemble, choirs and orchestras, using the form of a recital to ironically comment on popular and omnipresent socialist rallies and parades of the time.
In the 1980s Coccolemocco, especially with the performance Ormitha Macarounada and Several Cooks, inaugurated so called patent dramaturgy (combining the incompatible, arbitrariness of meaning, "production of production"). Coccolemocco thus left a pragmatic curtain behind, as well as its engagement in the politically non-conjunctural issues of socialism, in order to redirect its endeavours, echoing the "future of the language", toward non-ideological theatre and the then opacity of the iconoclasm.
Coccolemocco had organized the Young People's Theatre Days in Zagreb since 1974, and after its termination in 1977, the festival continued as a part of the Dubrovnik Summer Festival under the name Young People's Theatre Days of Dubrovnik from 1980 to 1982. After Dubrovnik, there was a festival break until 1987, when Eurokaz was launched. In this context, it is important to emphasize the continuity of the festivals of research theatre in Croatia, to which the International Festival of Student Theatre (IFSK) of the 1960s can be added.
Members (in the COURAGE Registry)
Author(s) of this page
Bencetić, Lidija
Vnuk, Gordana
References
Vnuk, Gordana, interview by Bencetić, Lidija , January 26, 2018. COURAGE Registry Oral History Collection
Last edited on: 2019-01-04 18:01:55