2016.11.23. 13:12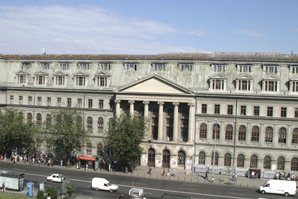 The Romanian COURAGE Team presented the project in German and Romanian at a series of events in 2016.
Why should we (still) be interested in the communist past, when the present challenges are so serious? Why the European Union is still financing projects related to the recent past? Why are such projects relevant for a much larger audience than the tiny little academic community of those involved in the study of the past? These are just a few questions the team led by Cristina Petrescu sought answers for at the weekly seminar organized by the Social Science Section of the Research Institute of the University of Bucharest on October 21.
On 1st November, a roundtable was organized in cooperation with the University of Bucharest by the title "Archives of Cultural Opposition: Visibility, Accessibility, Research." The event was moderated by COURAGE researcher Cristian Pătrășconiu, and participants were such experts of the communist past as Alina Pavelescu (Arhivele Naționale), Dinu Zamfirescu (IICCMER), Dragoș Petrescu (CNSAS), and Ana-Maria Cătănuș (INST). The event was part of a conference commemorating the 185th anniversary of the National Archives in Romania.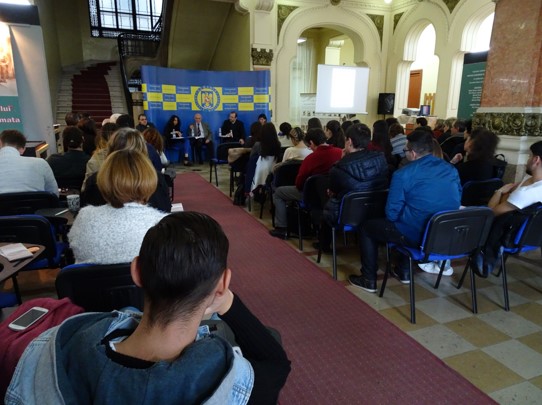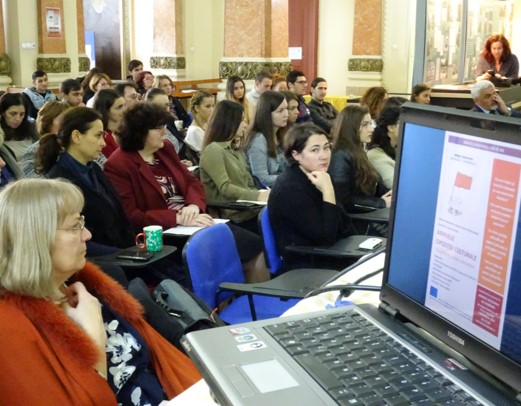 After this event, on 4th November, Corneliu Pintilescu visited Cluj-Napoca to present COURAGE at a conference organized by Babeș-Bolyai University (UBB). At the event entitled "1956 in Hungary and Transylvania: Witness Accounts and Historical Reconstructions," Dr Pintilescu considered the various ways the Hungarian Revolution affected cultural opposition in Romania.
Before COURAGE websites were launched the Romanian COURAGE team had presented the project at several occasions to make sure our research reaches the widest audience:
5-10 September 2016, Autumn School "Social Policies in Romanian Communism," Memorial Sighet, organized by Babeș-Bolyai University (UBB), presentation by Cristina Petrescu.
25-28 August, National Congress of Romanian Historians, Cluj-Napoca/Kolozsvár, organized by Babeș-Bolyai University (UBB) and the Romanian Academy, presentation by Corneliu Pintilescu.
7-8 April 2016, Conference "Jugend im Kommunismus," Sibiu/Hermannstadt, organized by the University Lucian Blaga of Sibiu and CNSAS with the support of Hanns Seidel Stiftung, presentation by Cristina Petrescu.
24-25 March 2016, Sixth National Conference "Romanian Communism," Bucharest, organized by the Institute of History of the Romanian Academy, Faculty of History of UB and CNSAS with the support of Konrad Adenauer Stiftung, presentation by Cristina Petrescu.