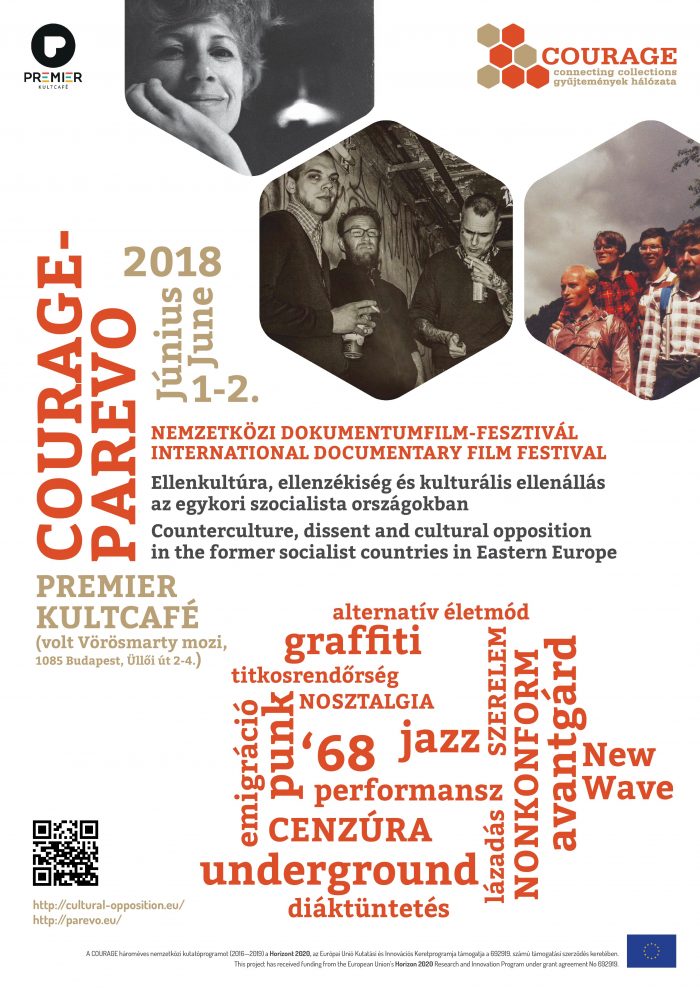 Counterculture, Dissent and Cultural Opposition in the Former Socialist Countries in Eastern Europe
COURAGE presents a cross-Europe documentary film festival series.
First stop:
1-2 June 2018, Budapest
Premier Kultcafé (2-4 Üllői út)
The COURAGE-PAREVO International Documentary Film Festival presents the counterculture of the former socialist countries in Eastern Europe. Stories about silenced artists and the everyday life of the people, samizdat and censorship, Budapest punks, Chuck Norris in a woman's voice, graffiti dwarfs in Poland, and the generation of 68ers. The golden stories of which we never speak. The stories which not only defined the lives and trajectories of a generation, but changed half of Europe.
Admission is free. All films come in their original languages with English subtitles.